Virtual Tour Walk through For WhatsApp
Open WhatsApp and go to the Chats screen.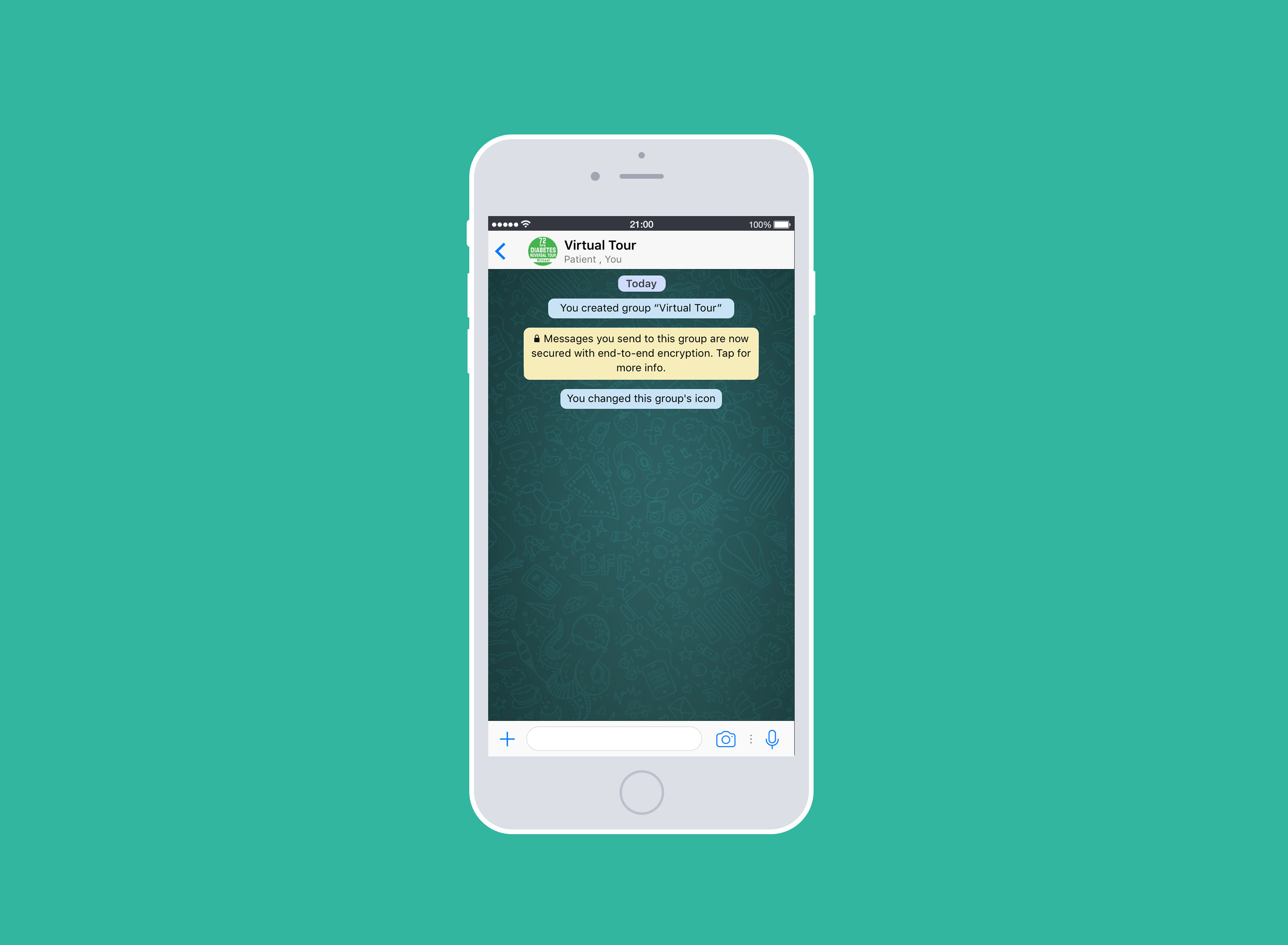 To send a document
Open the chat window in WhatsApp with the contact you would like to send the document to.
Tap on the (+) sign next to the text field.
Tap Document to send a document.
Choose a document from your iCloud Drive or tap More for more options.
To save a document
Open the document from the chat.
Tap on the icon.
Select the option you like from the list.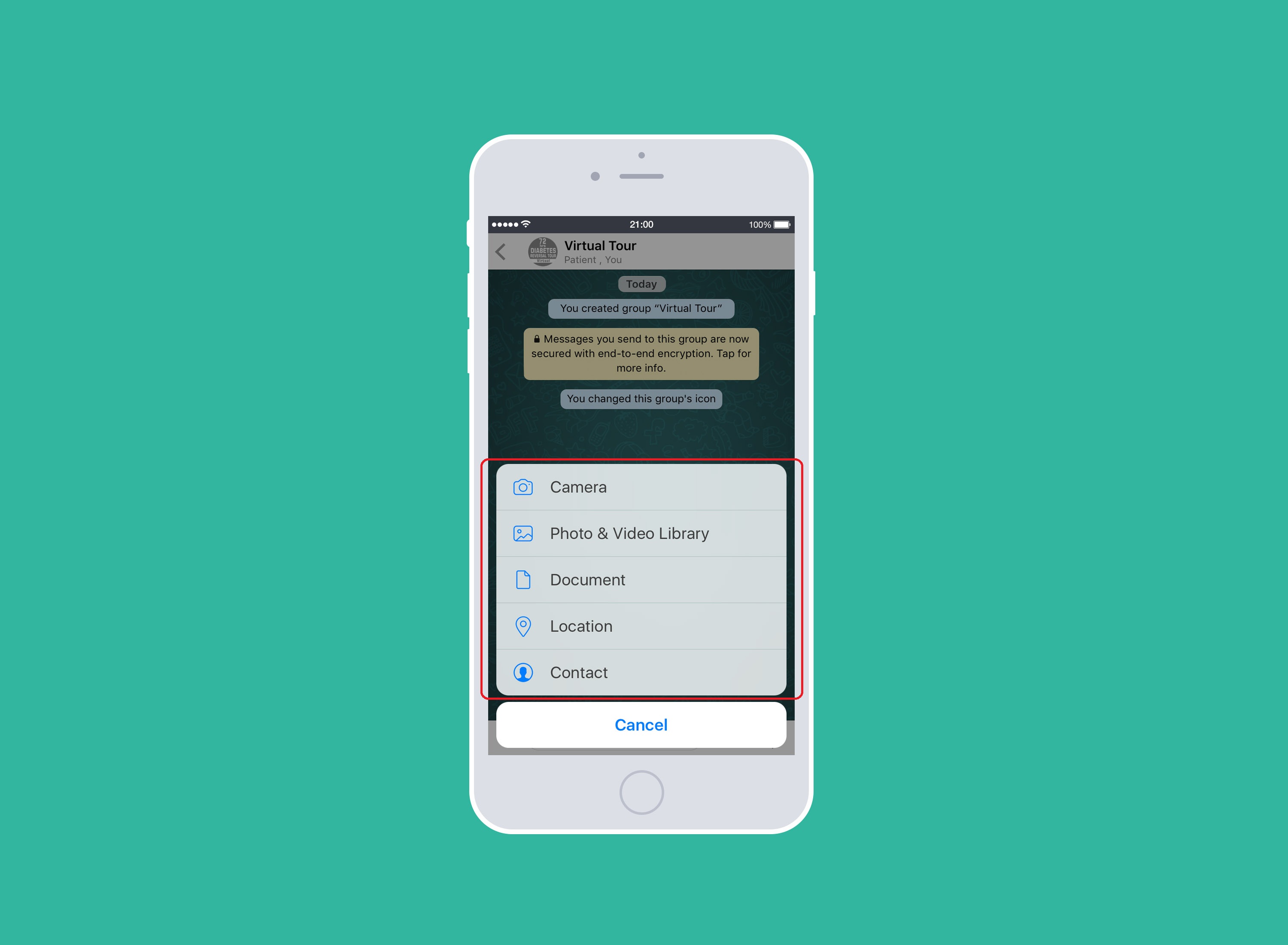 To send a picture
Open the chat window in WhatsApp. Click photo & browse the pic later send it with that blue plane button.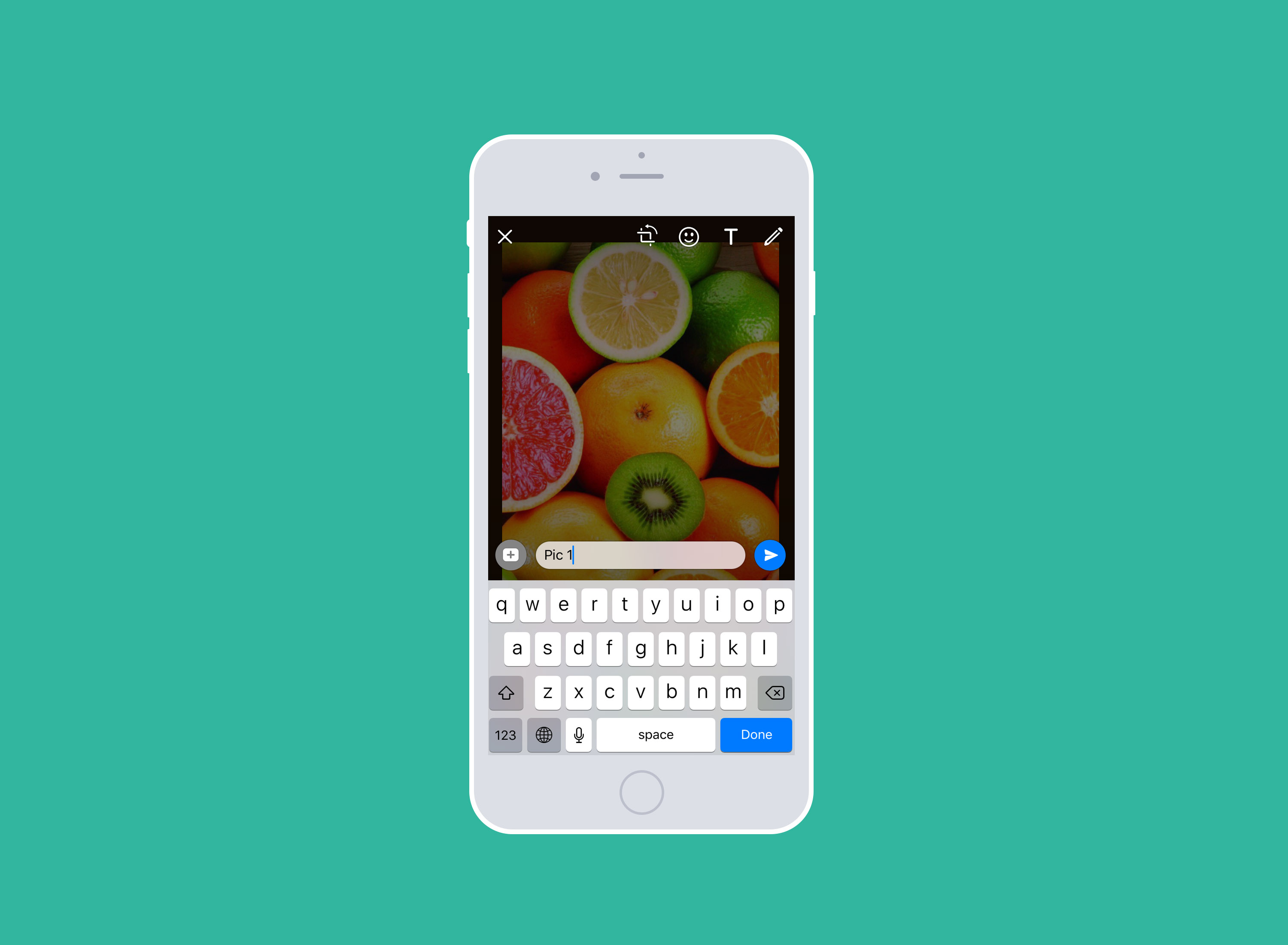 Check what you sent
Open the chat window in WhatsApp. You can see the pic which you have sent to the group marked with red line.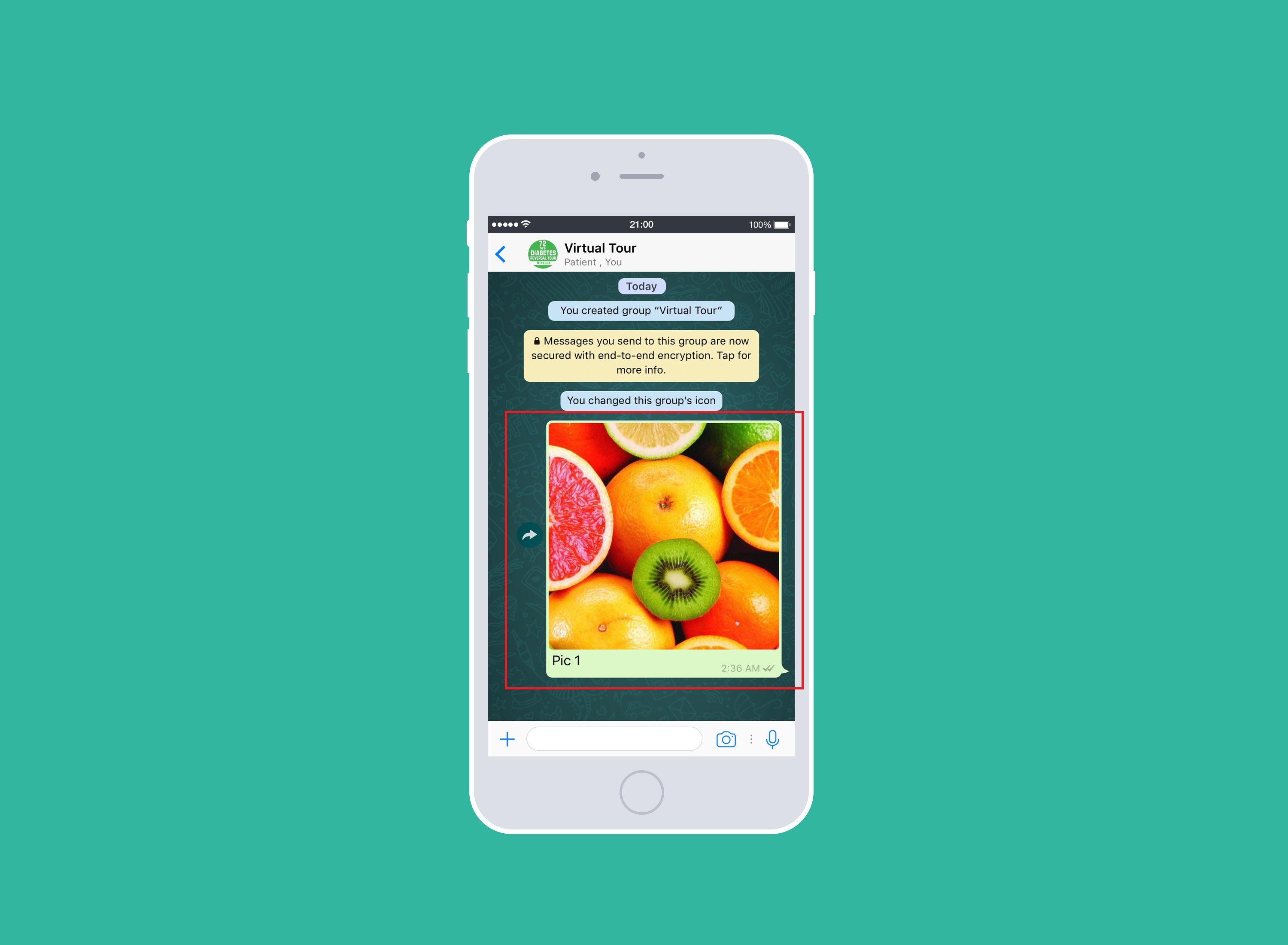 Settings
The options shown below can be seen by click on the group name and here you can find all the sent items (media, Links & Docs) by each and every member of group.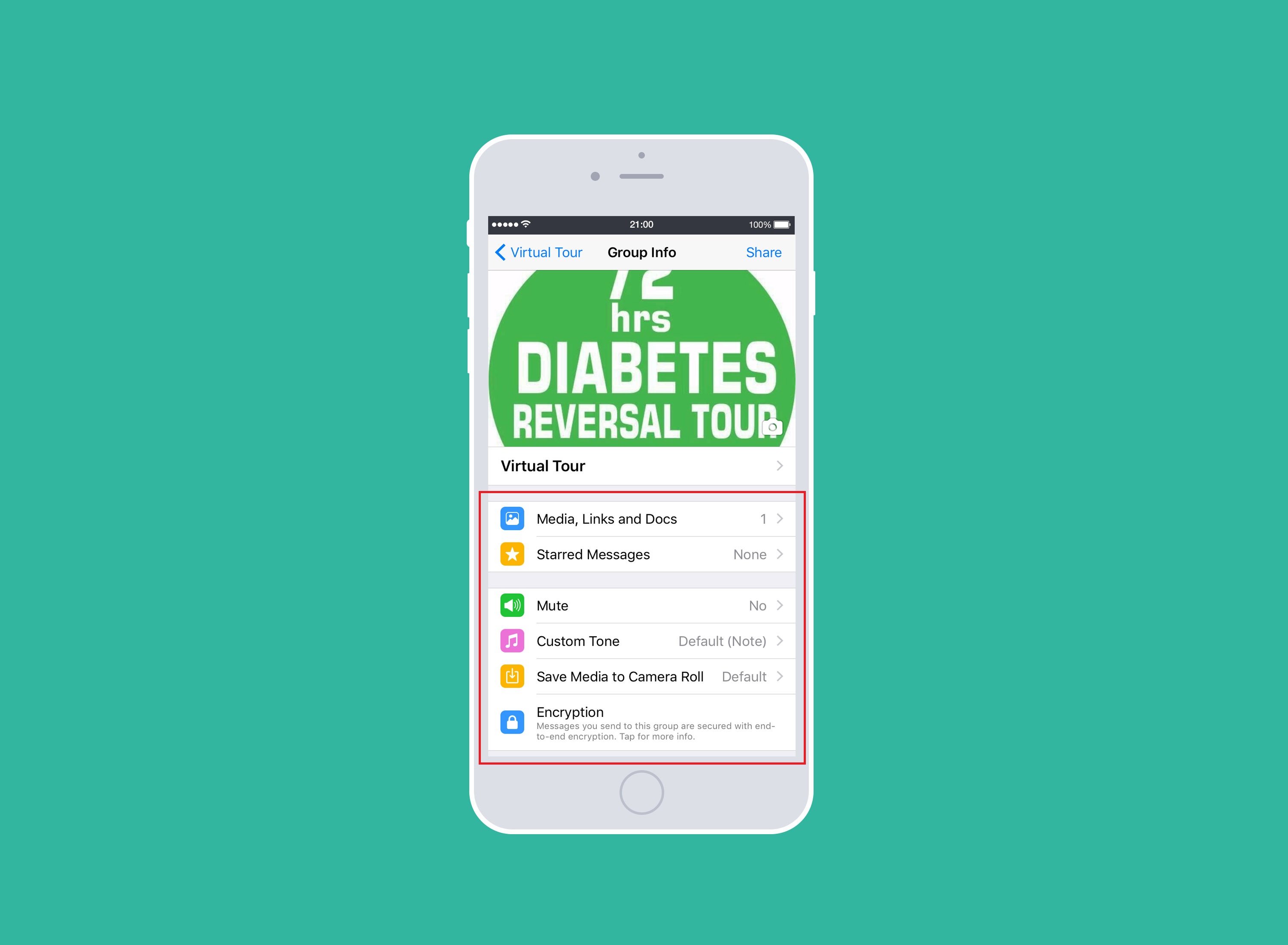 Inviting to Groups via Links
If you are the group admin, you can invite people to join a group simply by sharing a link with them. To share a group invite link:
Go to the group in WhatsApp.
Tap the subject of the group.
Tap Group Invite Link.
Tap to share the link within WhatsApp or to another app.
The admin can use the Revoke link option at any time to make the previous link invalid and create a new link. Anyone with WhatsApp can follow an invite link to join this group, so only share it with people you trust.
Note: Use this feature only with trusted individuals. It is possible for someone to forward the link to other people. If so, those other people can also join the group. In that case, the group admin will not be asked to approve them before they join.