 Full 1
You can Reverse Lifestyle Diseases
& Metabolic Disorders

(Diabetes, Hypertension, Heart diseases, Digestive disorders,
Skin disease, Thyroid disease, Bone disorders, Cancer & Obesity)

by just implementing
the DIP Diet Protocol
based on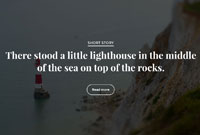 PAID CONSULTANCY
Do you want to implement the DIP DIET protocol
under the direct supervision of
Dr. Biswaroop Roy Chowdhury Submit Diet & Medication (DAM) Form


Overview: The world has virtually stopped with the announcement of Covid-19 pandemic by WHO; the only thing to save mankind and bring back life to normalcy is by equipping ourselves with an up to date knowledge about the truth of SARS-COV-2 and by curing /managing Covid-19. Shridhar University is the first university to launch a fast-track one month practice-oriented training programme to equip you with the requisite knowledge, which is the sole need of the hour.
Duration: 1 month
Content:
What is Influenza like illness (ILI)?

Diagnosis of ILI

History and Chemistry of Corona and other Flu Viruses

Steps of the Diet, to Cure Covid-19/ILI

Strategy to Prevent ILI

Caring for ILI (Covid-19) Patients

Practice and Hands on Training on Real Patients (under the supervision of Dr. Biswaroop Roy Chowdhury and his medical team)
Mode of Training: Online viva voce (oral examination) through video call.
COVID19

81




Virus & the Vaccine
If someone is influencing you to take a vaccine, then he/she is knowingly or unknowingly, supporting the nexus, who wants to rob you and your next generation of its health and wealth. All proofs inside this book.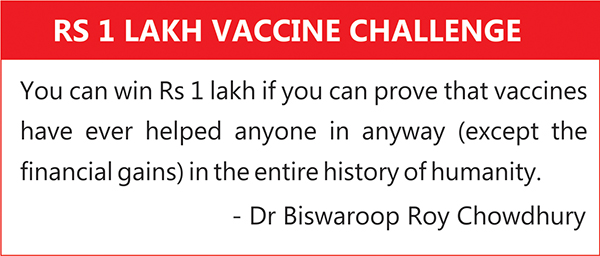 N.I.C.E


WAY TO CURE COVID-19
The "N.I.C.E -way to Cure COVID-19" is a research based book by Dr. Biswaroop Roy Chowdhury, based on his experiences of curing more than 5000 patients (upto 15 July 2020) with COVID-19 /ILI.
This book offers a 3 Step Flu Diet , which has helped 80% of his patients to get cured in 3 days , and 95 % of the patients getting cured in 7 days with less than 5% taking as much as 10 to 14 days to recover. He has achieved 100% cure with zero medicines and zero money. This book also exposes the scan behind the corona pandemic and proves with evidences the following 5 points :
There is no evidence to prove that SARS-CoV-2 is a new virus.

Covid-19 is just like a normal Flu in terms of Case Fatality Rate (CFR) and rate of transmission (R0) and not a life threatening disease for children or adults or even elderly people.

Wearing a mask cannot protect you from an upper respiratory tract infection (URTI); however, it can make you very sick.

There is no evidence to prove that social distancing and lockdown can prevent an epidemic; however, there are evidences to prove the opposite.

There is no evidence of Pandemic /Epidemic due to SARS-CoV-2 or any other virus.
This book is based on N.I.C.E(Network of Influenza Care Experts) initiated by Dr. Biswaroop Roy Chowdhury, with a network of more than 200 influenza care experts spread across the nation with the intention to take care of and cure ILI/Covid-19 patients.
Anyone with Flu symptoms may contact the N.I.C.E. helpline no-+91 8587059169 and the link www.biswaroop.com/nice and the expert would connect within 2 hours to provide round the clock support till the patient recovers.
Disclaimer: WE DO NOT PROVIDE ANY EMERGENCY SERVICES. NEITHER DIP DIET WORKS IN EMERGENCY . IN SUCH A SITUATION A PATIENT/CAREGIVER NEEDS TO DECIDE THE NEXT COURSE OF ACTION.