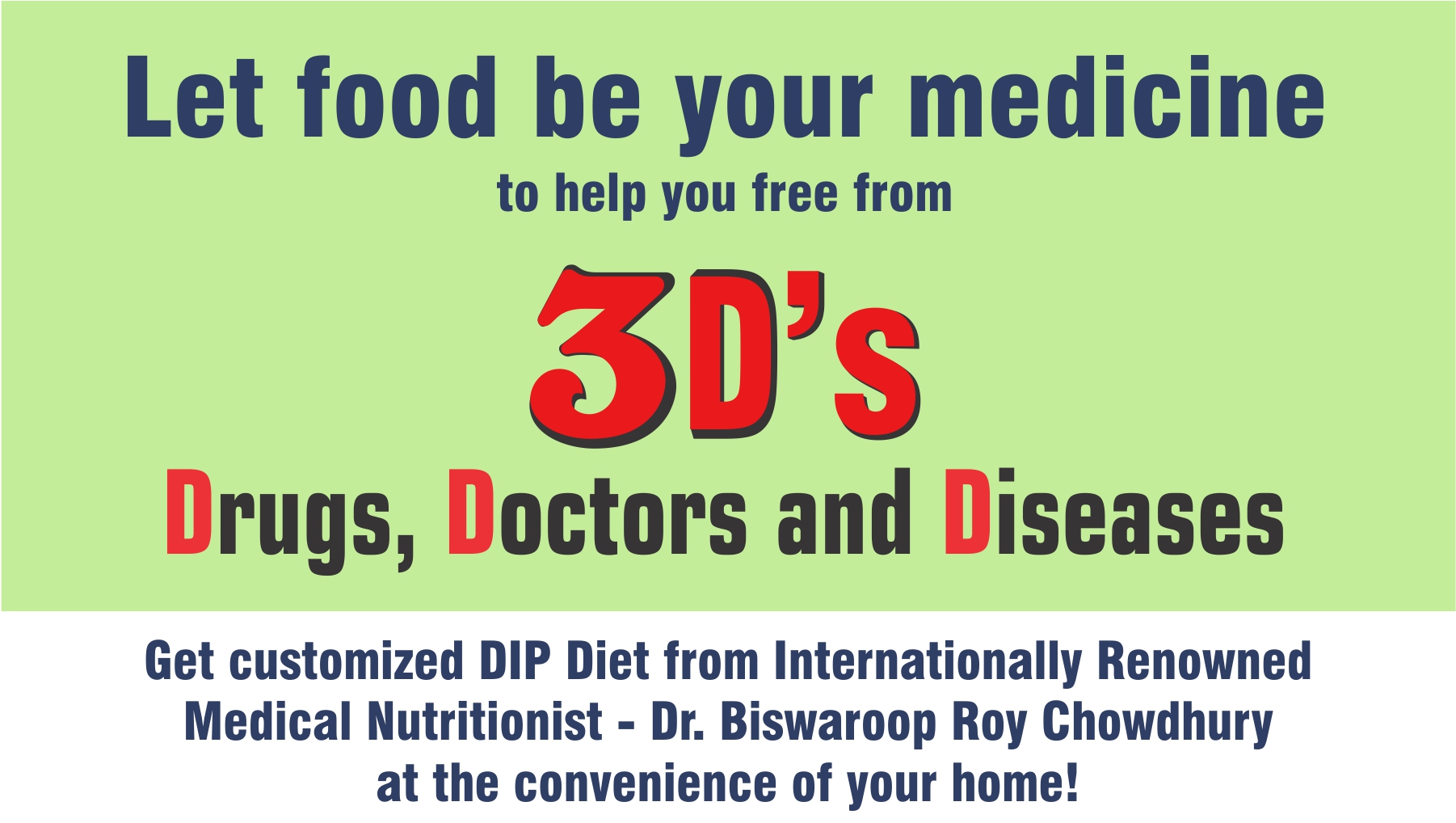 Find below the procedure for getting personalized DIP diet from Dr Biswaroop Roy Chowdhury in just 3 steps:
Step-1: Send your duly filled Diet & Medication (DAM) Form
Step-2: Deposit consultation charges of INR 21,000/–
Step- 3: Dr Biswaroop Roy Chowdhury individually and personally prepares DIP Diet Plan for you and then records it in the form of an Audio.
This Audio prepared by Dr Biswaroop Roy Chowdhury includes:
(i) Customized DIP Diet Plan after analyzing your DAM form and medical Reports
(ii) Answering all the questions asked by you in the form.
(iii) All the necessary instructions to be followed by you while following the diet plan.
So go ahead, do not hesitate- we will help you get your health back using- " Food as Medicine" through 'DIP Diet'
For more information please call:+91-9312286540
This is not all!
A Follow-up of up to 03 months through emails is provided to track the status of your health or to review your reports or to clarify your doubts in order to make the journey of your health-regain smoother and easier.
Disclaimer: WE DO NOT PROVIDE ANY EMERGENCY SERVICES. NEITHER DIP DIET WORKS IN EMERGENCY . IN SUCH A SITUATION A PATIENT/CAREGIVER NEEDS TO DECIDE THE NEXT COURSE OF ACTION.
.
TO KNOW MORE WATCH THE VIDEO