Diabetes Educator's Certification Training
&
Diabetes Clinic

India & Vietnam are known, all over the world, for their rich heritage of traditional medical wisdom. The aim of Indo-Vietnam Medical Board which is a joint venture of India Book of Records and Vietnam Book of Records, is to create a platform where medical wisdom of both the countries are combined as one entity. Vision of Indo-Vietnam Medical Board is to combine the healing sciences of both the countries and create best holistic medical facility to give benefit to people of both the countries.
To Join this mission you can enroll for the Diabetes Educators's Certification Training following the below mentioned guidelines. This course is fully accredited by Research Institute of Complimentary Health Sciences (RICHS)- Vietnam.
Steps to be a Certified Diabetes Educator & Start your Diabetes Clinic:
Step-1 : Submission of Application Form though this link: https://biswaroop.com/afdect/
These details will be used for Certification, I-card and name plate etc.
After submission of Application form and, you will receive a confirmation e-mail about acceptance of your form and documents.
Step-2: Submission of Passport size pic (with plain background) along with admission fee and transaction receipt or reference number through email to [email protected].
Find below the Fee details:
Certified Diabetes Educator Fee

Indian Candidates
(INR 11,000/-)
International Candidates
(INR 11,000 + Courier Charges*)

1. You may pay online (Payment Link given at the end of the page).
2. You may transfer payment through NEFT with the help of these details:
Name of account holder: Dynamic Memory Pvt. Ltd.
Bank Name : ICICI
Bank Account No : 630305011174
Account Type : Current
Branch : Sec. 21, Faridabad
SWIFT Code:- ICICINBBCTS
IFSC Code : ICIC0006303
Pan Card details : ( For TDS deduction ) AACCD1360K
Step-3: A confirmation mail will be sent to you from "Account Section", confirming the payment received.
Step-4: Study material / Drink and Play Kit, will be dispatched at your Correspondence Address (Permanent Address). which includes :
Diabetes Free World Book (Hindi or English)


High Cholesterol- A Medical Fraud Book (English)

Heart Mafia Book (Hindi or English)


Recipes to Cure Life Style Diseases (English)

Last Days of Diabetes Book (Hindi or English)


Hunza Tea

Diabetes Type I & II Cure in 72hrs book (Hindi or English)


New Diabetes Guidelines Book (English)

New Diabetes Guidelines (Poster)

6 hours of online video learning material ( Hindi or English)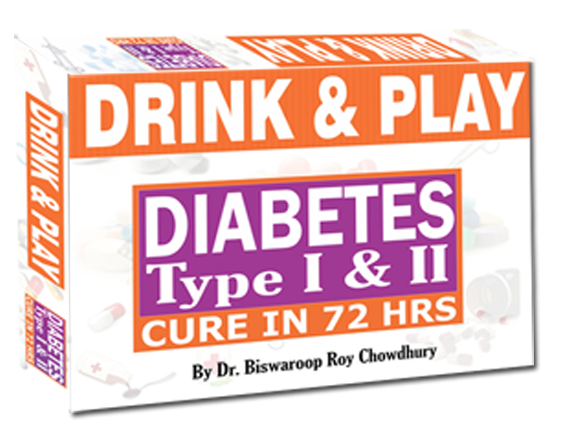 Step-5: Appear for Online Test
Watch online learning material and go through the study material. Once you are prepared, you can send your request for Online Test / Exam through mail. An online link will be shared with you to appear for the Test.
Step-6: After validation of the submission of answer sheet you will be sent "Diabetes Educator's Starter Kit " at the mentioned courier address.

Diabetes Educator's Starter Kit Includes the following:
Certificate with frame – Indo -Vietnam Medical Board

I-Card

Visiting Card

Name Plate along with Holder


Indo Vietnam Medical Board Pen

Book Belt

Neck-tie – 02 (For Men) / Scarf-02 ( For Women) with Indo-Vietnam Medical Board Logo

Indo- Vietnam Medical Board elegant Badge

Car/ Scooter / Mobile Emblem -Indo-Vietnam Medical Board

Digital- I card to access GOL – software (GOL software will allow you to get customized printed diet plan (for maximum 25 patients ) for more than 60 major medical condition. You can renew with a nominal fee after expiry of Digital I Card. Digital- I card you will receive only if you have treated at least 2 patients through Diabetes72 app ) .

Official permission and access to Virtual Diabetes Clinic app (after the successful completion of diabetes certification exam ) .

Indo-Vietnam Medical Board Flexi- Bag.
Training Fee(For Indians) : Rs. 11,000/(Courier charges included)
Training Fee (For International Candidates)* : Rs. 11,000/ (*Shipping cost is not included in the Diabetes Educator's training fee and will be charged extra depending upon the country you want your Study material & Educator's Tool Kit to be delivered).

For International Patients : INR 11,000 + Courier Charges to be added. (Please email at [email protected] / call our associate to know courier charges at +91-8587052617.)
For any further query, please contact at +91-9312286540 and email at [email protected]
Download Diabetes72 App:





Download Diabetes Clinic App: