---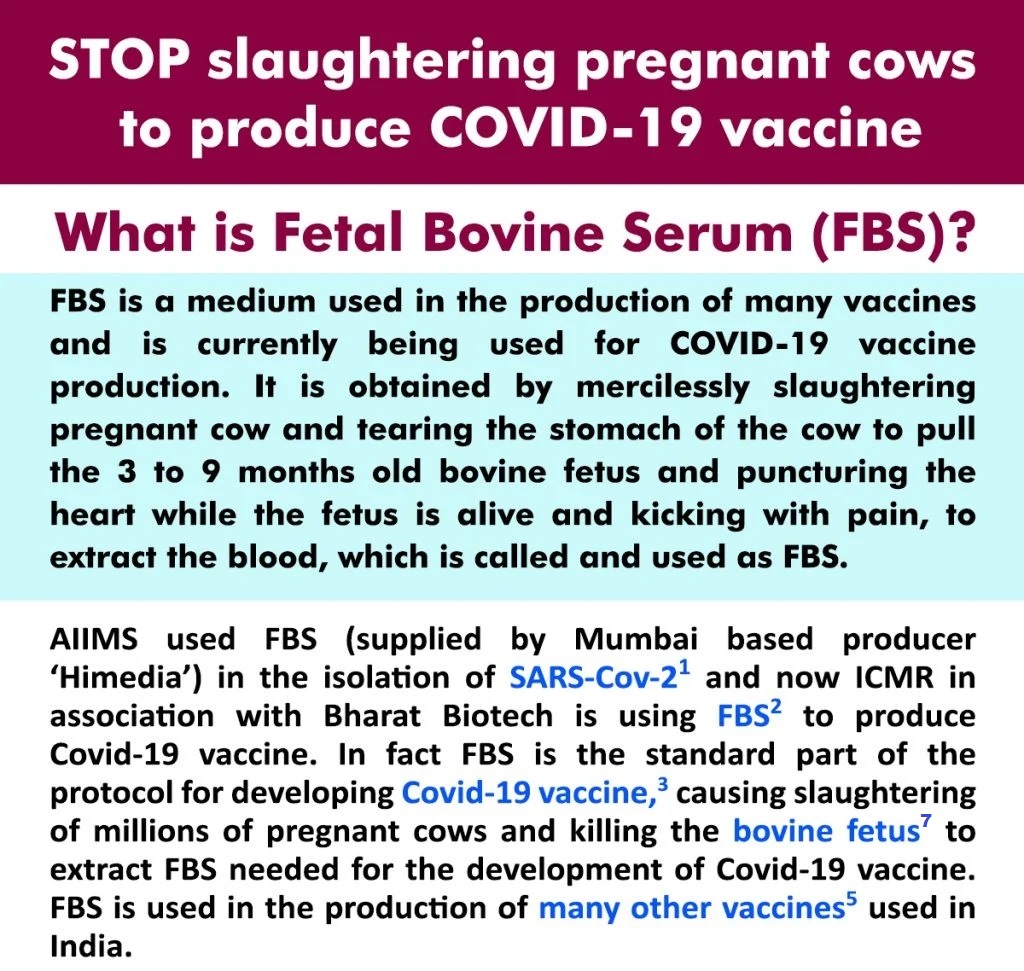 1. FBS is used by AIIMS for the Ist Isolation of SARS-CoV2 from clinical samples in India.

---
2. COVID-19 vaccine produced for India is using Fetal Bovine Serum as one of the ingredient.
---
---
3. Generation of a Broadly Useful Model for COVID-19 Pathogenesis, Vaccination, and Treatment
4. One of the Indian manufacturer of Fetal Bovine Serum.
---
5. Vaccine Excipient Summary
---
6. Fetal Bovine Serum used in Measles Vaccine.

---
7. Fetal Bovine Serum Market

---
8. Pregnancy at Slaughter: What Happens to the Calves? An Animal Rights Article from All-Creatures.org
---
9. The use of fetal bovine serum: ethical or scientific problem?
---
10. Fetal Bovine Serum | Atlanta Biologicals
---
11. The favorite remains the fetal calf serum. It is found in many vaccines in Pentacel – diphtheria, p
---
12. The use of fetal bovine serum: ethical or scientific problem? (Alternatives to Laboratory Animals, 2002)
---
13. FBS in covid19 vaccine, go to ICMR link given below and scroll to page 9