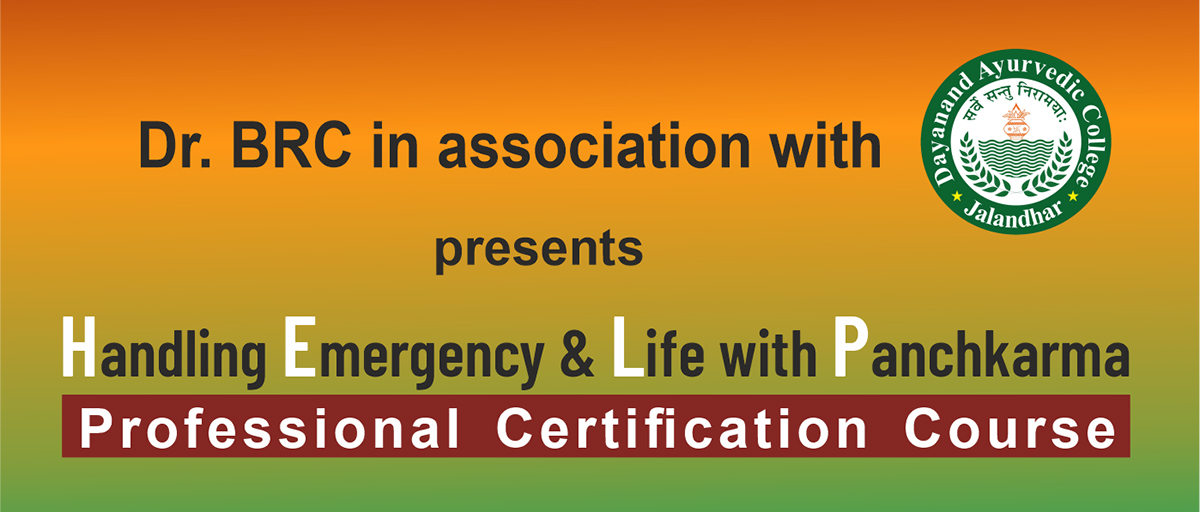 This course can be considered as an advance training for the students who have successfully completed are Circadian Clock & Ayurvedic Panchkarma (CCAP) dual certification course. This training is based on Ayurvedic Panchkarma principles and aims at equipping the students with techniques to handle common emergency situations among the patient of chronic illness..

Once in a week - Online Classes.
7 days contact hands on training at Dayanand Ayurvedic College, Jalandhar
Vaso Stimulation Therapy for pain relief.
Science of 2nd Heart to manage blood pressure and blood sugar.
Emergency management with panchkarma.
Evidence base of ayurvedic panchkarma.
Practical methods of preparation of medicine and oil for therapeutic purposes.
Fee for Indian student: INR 25,000/- (GST extra)
Fee for international student: Rs. 35,000/- (GST Extra)